3D Floor Covering is a family owned and operated company since 2008. We believe in shopping locally and supporting our Community. Our Customers always come first.
We are excited and eager at to get to know you and help you with all of your floor covering needs. We offer in-home service and are very experienced in the commercial area. We look forward to meeting you at our location.
is more than just a flooring specialty store. We are experts trained in flooring sales and design and will help you find the perfect floor for the way you live.
As part of America's leading flooring retail group, our 500-store nationwide buying power guarantees you low prices on thousands of carpet types and other flooring options backed by the most solid warranties in the floor covering industry.
Every Flooring America store is locally owned, so we can also guarantee a truly unique level of personal service. Our goal is to make sure you enjoy your shopping experience and find exactly what you want so that you are confident in your purchase.
Our Story
Dusty McDonald, Owner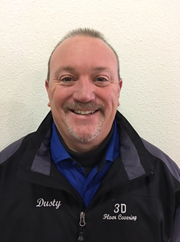 I was born in Tacoma, Washington. My family relocated us to Southern California back in 1978. In 1995, I graduated at the top of my class from college, at Cal State San Bernardino, Ca., with a degree in Communications. I was then offered a job as Assistant Manager for a large carpet chain in the Inland Empire. I worked and learned the flooring business, quickly becoming the Quality Control Manager for all 16 stores. After 6 years, I decided to use my college degree and try out the telecommunications field for the next 3 years with a company called Alcatel. It was a great company to work for, but Interestingly enough, my passion was still with the flooring industry. In 2001, I met the woman of my dreams, Danielle, and we relocated from the Inland Empire to the Bay Area in Walnut Creek, Ca., where I took a sales position in flooring and finally returned to doing what I love. In 2004, Danielle became my wife, and we decided that we wanted to build our new life together here in Yuba City. We moved from Walnut Creek to Yuba City in 2004, where we still currently reside with our 2 Beautiful daughters, Drew and Dessa. After working for a local retail flooring store in town for 4 years, I decided to make our dream of owning our own flooring store a reality. We opened 3D Floor Covering, Inc., in 2008. Many people inquire as to the meaning of our name, "3D". I proudly say the 3 'D's' stand for my wife, Danielle, and our 2 Amazing daughters, Drew & Dessa. My 3 'D's'. Thank you for visiting our website, and for giving me the opportunity to work with you. Our community is #1 to me and I'm proud to be a part of it.
Danielle McDonald, Owner/Marketing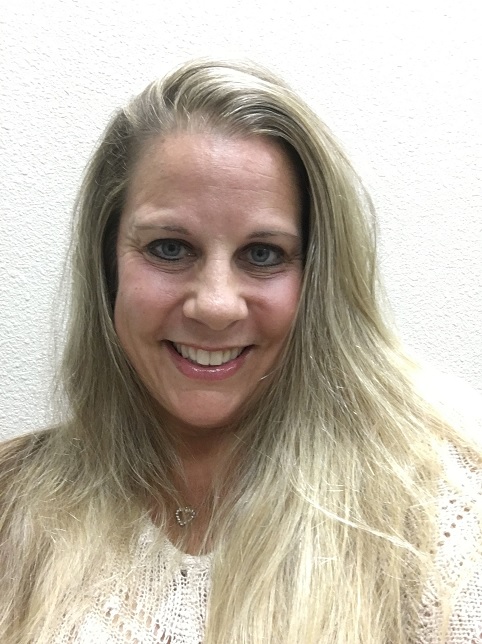 I was born and raised in Walnut Creek, California. Then in 1985, my family relocated to Jackson, California, where I lived until graduating Highschool in 1994. In 1995, I then moved back to Walnut Creek and started working as a receptionist at an Escrow and Title Company. I quickly moved up to becoming an Escrow Assistant and enjoyed the fast paced office work and working with customers. I then met my Amazing husband Dusty, in 2001. We lived together in Walnut Creek until 2003, then we decided to start a new life as newlyweds in Yuba City in 2004. We then had our beautiful daughters, Drew and Dessa, in 2006 & 2009. Dusty had been working for a local flooring store and I was working for Placer Title Company, when Dusty had expressed to me his dream of owning his own floor covering business, so that became our dream together. In 2008, our dream came true when we opened 3D Floor Covering. I am fortuante to be able to stay home and raise our children and help run the business with my Husband, and my Mother, Valerie, whom is also a co-owner and our bookkeeper. Our company is a family and we are proudly committed to our Community. Thank you for choosing 3D Floor Covering, we promise to give our very best.
Valerie Dmoski, Owner/Bookeeper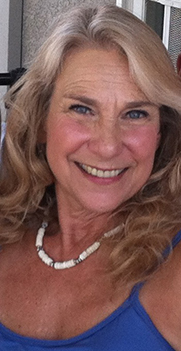 I am a native Californian born in Oakland and raised in Lafayette. Lived and worked in the East Bay Area in various financial fields and finally in Retail Banking starting in 1980. I became Branch Manager of Placer Savings and Loan for almost 20 years then went on to Manage at Wells Fargo Bank until I retired in 2008. I have two children, Chad and Danielle, a son-in-law, Dusty and two beautiful granddaughters, Drew and Dessa. We all live in Yuba City where we started our family business, 3D Floor Covering in 2008. This company is very special to our family, we pride ourselves in our commitment to our community and our honest and hard work.
Risa Daley, Sales Associate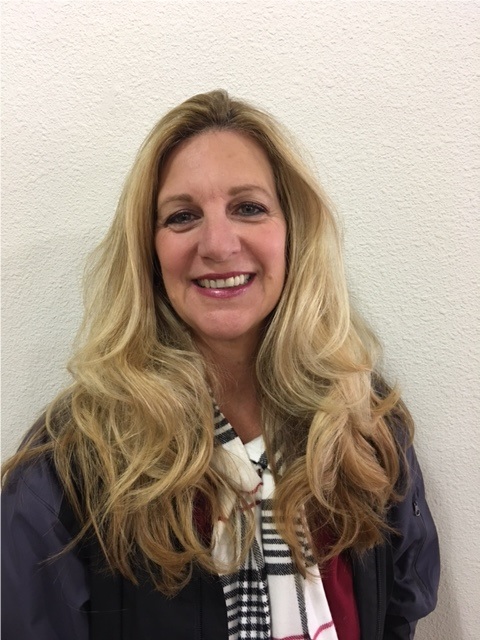 I was born in Woodland, California and raised in Robbins, California. My family has farmed in Sutter County for over 100 years. I attended a small Sutter county school then Yuba City High School. After high school I attended Butte College with a major in fashion merchandising. I started my floor covering career in 1986 working for a company that did primarily commercial jobs. In 1992, the store sold and I stayed and started estimating residential jobs. I am proud to say that I have been working for 3D Floor Covering since 2012, and it feels like family. We enjoy doing both commercial and residential Sales and Installation. I have raised all five of my children in the Yuba/Sutter area. I love what I do for a living and in my free time I enjoy cooking, our horses and family gatherings. I look forward to helping you find the perfect flooring for your home or rental.